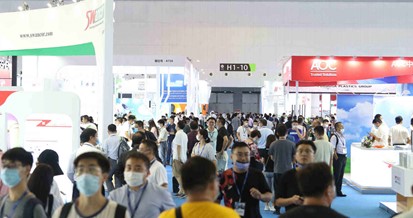 The event was attended by 4,313 representatives from 601 exhibiting companies, joined by 14,380 visitors from 30 countries and regions, contributing to a remarkably successful gathering of 18,693 professionals from global composite industry. These numbers, though decreased by nearly 20% than last year, largely owing to widely imposed international travel restrictions and limits on the number of in-house visitors following government requirements, was far beyond expectation.
Divided by region, the 601 exhibitors were comprised of exhibitors from mainland China (517) and overseas (84), with Germany (19), US (12), Japan (11), France (8), Chinese HK/Macau/Taiwan (collectively 8) topped over others. The 14,380 visitors were attracted from Mainland China (14,104) and overseas (276). Domestically, Eastern China where the Yangtze River Delta is located outstands as the biggest visitor source (77.1%), with Northern China (7.5%) and Southern China (5.0%) ranked the second and third in succession. Eastern China remains as the most industrially concentrated and robust region for China's composite industry.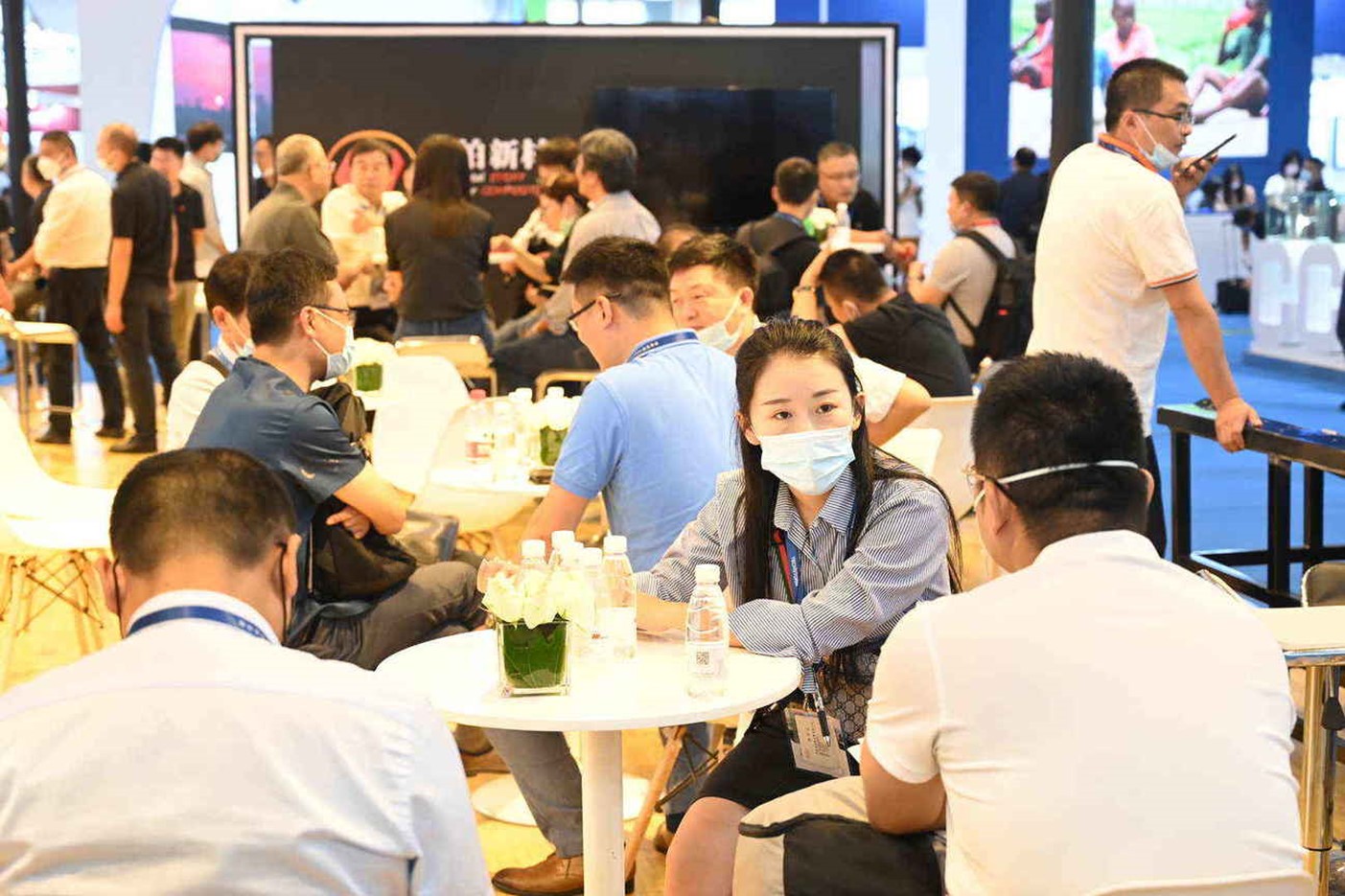 Responses from both exhibitors and visitors boasted a high ratio of satisfaction, thanks to the valuable chance to meet people, have discussions and build new connections, after business operations interrupted for the entire first half year.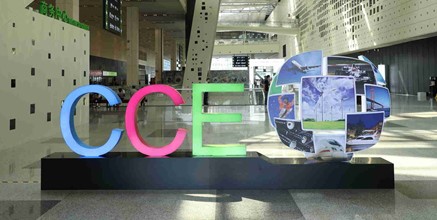 China Composites Expo is the largest composite-focused exhibition in Asia-Pacific Region, committed always to build a highly-efficient platform for the communication of all elements for composite industry, including products, processes, information, knowledge, innovations, human resources, etc.
In addition to the 47,500 m2 exhibition space, activities with diversified highlights were concurrently launched and actively participated during the three-day event.
The 16th edition of CCE-JEC Innovation Awards Program
Sponsored by Shanghai Leadgo, 44 innovations from 34 companies were selected and 9 awarded in the ceremony, where Eric Pierrejean, president of JEC Group, partner of CCE, sent his video congratulations.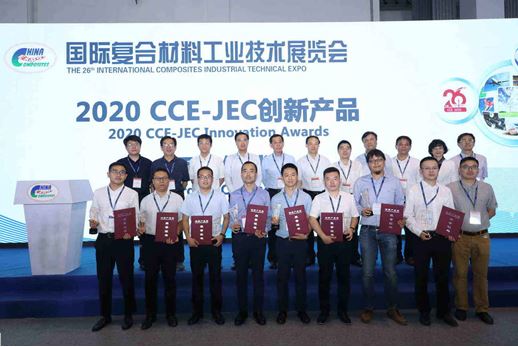 Raw Materials
Zhongfu Shenying Carbon Fiber Co., Ltd. – SYT65 Super high strength carbon fiber
Sino Polymer Co., Ltd. – Fiber Plastic Composites (FPCs)
New Applications
Chongqing Changan Automobile Co., Ltd. – Integrated design and rapid prototyping of CFRP auto body parts
Langfang Feize Composites Technologies Co., Ltd – CFRP rear floor assembly
Hiwing Materials Industrial Co., Ltd. – The rear pressure bulkhead dome of Φ4m by AFP process
Sinoma Wind Power Blade Co., Ltd. – Sinoma85.6 offshore low-cost full glass fiber wind turbine blade
Tieketengyue Technology Co., Ltd. – HFFP synthetic sleeper
Harbin FRP Institute Co., Ltd. – 4,000m deep sea smart buoy pressure resistant shell
Process & Equipment
Shanghai Coin Robotics Technology Co., Ltd. – 5-axis milling and additive manufacturing integrated machine (BGAM)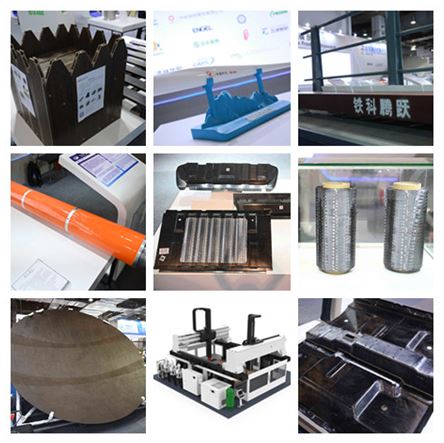 The 4th edition of Automotive Composites Innovation Platform
Sponsored by FAGOR ARRASATE, 20+ automotive composite innovations were displayed, with elite conferences attended by carmakers and suppliers.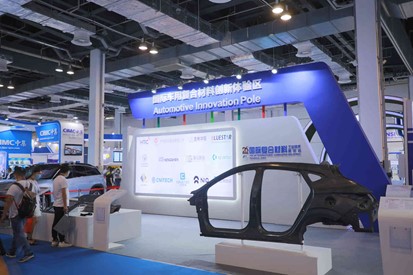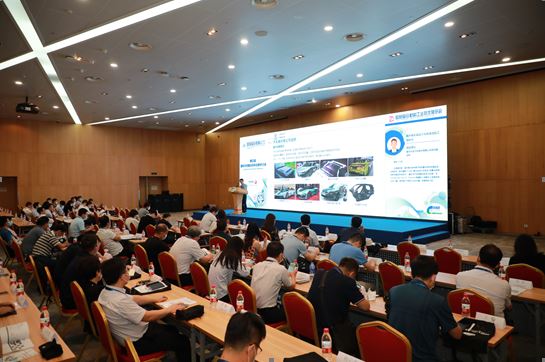 The 6th edition of College Students Contest for Composite Design and Manufacturing
Sponsored by Swancor, 18 universities and colleges sent 38 teams for participation.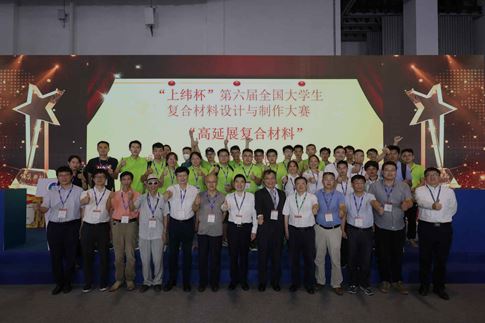 Other activities
1 Technical Training
2 High-Forums
6 Press Releases
20 Technical Seminars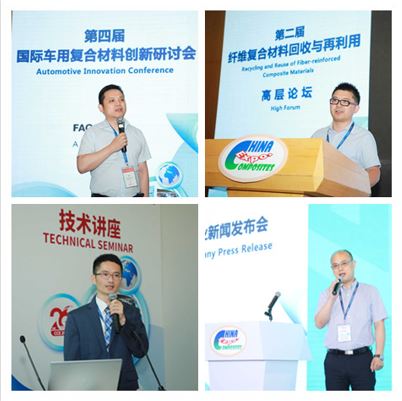 Furtherly, even those can't visit the show by themselves were allowed a first-ever chance to be digitally connected. Stream Live was introduced for the first time at CCE2020 where nearly two thousand on-line visitors were led around the venue. These "virtual visitors", if added to the calculation, will increase the flow of attendees to more than 20,000.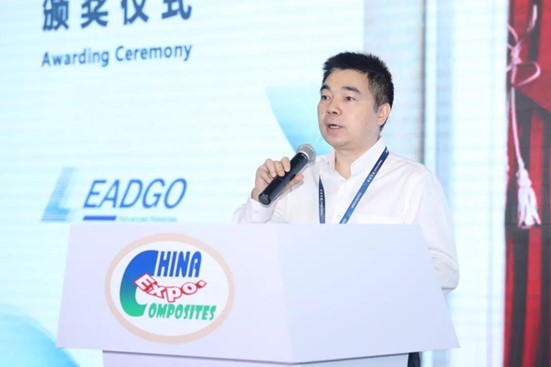 "At this uncommonly difficult year," commented Mr. Liu Biao, Chairman and President of China Composites Group Co., Ltd, the organizer of CCE. "Composite community has demonstrated unprecedented solidarity. Our courage and confidence never retreated in the battle against virus, but advanced further with the success of CCE2020."