China has successfully completed its first 3D printing tests in the microgravity of space. A "space 3D printer", developed by the China Academy of Space Technology (CAST), alongside a 3D printed CubeSat deployer, was launched on Tuesday the 5th of May on China's new large carrier rocket – the Long March-5B. A few minutes after the rocket's maiden departure from Wenchang Space Launch Center in South China's Hainan Province, an experimental manned spacecraft (carrying no crew) separated from the 53.7m long rocket and entered orbit.
Accompanying the experimental spacecraft was a test version of a new cargo return capsule which carried the 3D printer. The capsule returned to Earth on Friday with the 3D printer and two 3D printed samples.
3D printing continuous carbon fiber in space
China's first in-orbit 3D printing tests involved producing continuous carbon fiber reinforced polymer composites. According to CAST, this is the first time this has been done in space by anyone. The two test samples were fabricated at 1:58 a.m. on Thursday and their images were transmitted back to CAST, indicating the success of the mission.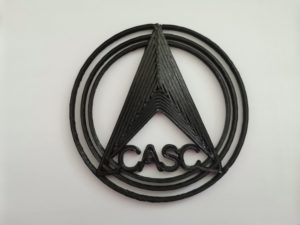 Carbon fiber has its established uses in the aerospace sector, enabled by its high tensile strength and low weight. The reinforcement of composite materials with continuous carbon fiber is a long researched topic, both in and out of the wrapper of 3D printing. With this mission, the Chinese researchers aimed to lay a technical foundation for the 3D printing of carbon fiber reinforced filaments, opting to leave the atmosphere to accomplish it. The space-born samples allow the researchers to examine the material forming process, giving a better indication of the influence of microgravity on the materials and the structural mechanisms involved. CAST hopes that its research will one day be useful in the construction of large structures in space.
The testing of the space printer also served to validate the researchers' automated control of the printing process. While previous microgravity 3D printing experiments on parabolic flights with planes have required people to heat up the nozzle or troubleshoot, the in-orbit test completed all its scheduled maneuvers unattended, hundreds of miles away from the nearest human.
CubeSat deployer
The spacecraft also carried a partly metal 3D printed CubeSat deployer up into orbit – a device that connects a mini-satellite to its launch rocket. The deployer is key in reducing launch vibrations, releasing the satellite at the right time, and relaying certain signals. The flight test of the deployer has helped the manufacturer, Beijing CoSats Space Technology Co., test its structural integrity, material performance, and space environment compatibility.
Bai Ruixue, COO of CoSats, explains: "The 3D printed deployer is half the weight of a traditionally manufactured one, and the production cycle is shortened from the past few months to one week. The 3D printing technology will have a more and more attractive prospect in aerospace applications."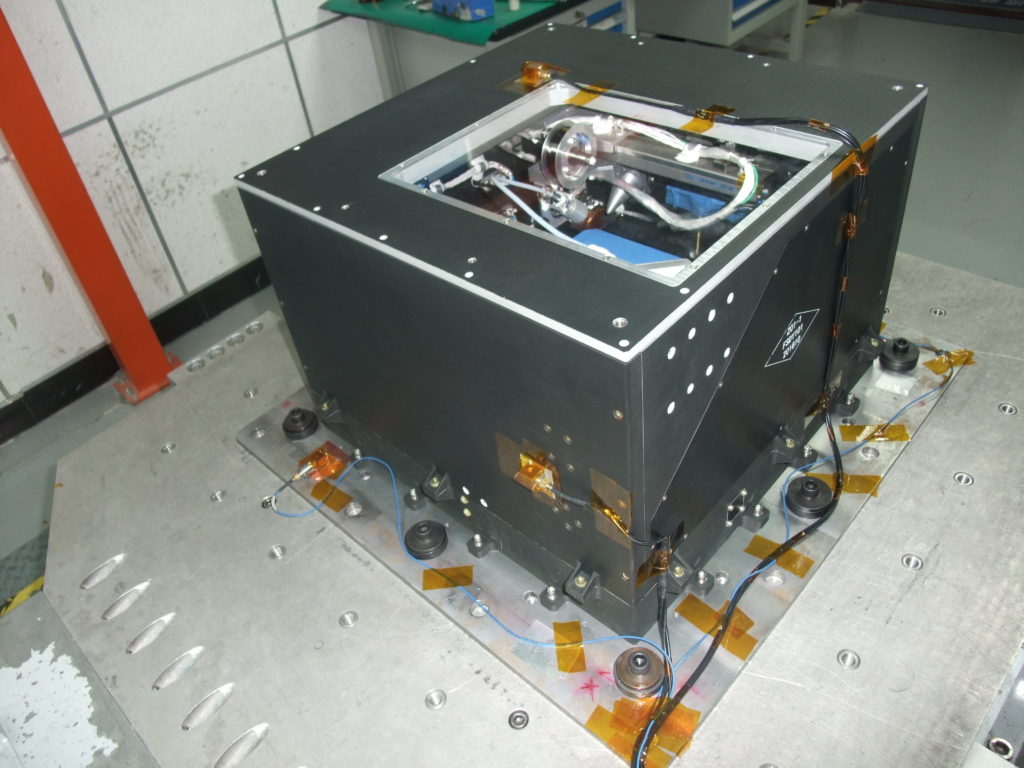 Featured image: China's Long March-5B rocket blasting off on Tuesday. Photo: Xinhua
Source: 3D Printing Industry