Every year during the JEC Composites Innovation Awards, JEC Group rewards the best cutting-edge and ingenious projects using composites to their full potential.
This awards ceremony celebrates the fruitful cooperation between players of the composite community. Over the past 15 years, the JEC Innovation Awards have brought in 1,800 companies worldwide. 177 companies and 433 partners have been rewarded for the excellence of their composite innovations. The JEC Innovation Awards reward composites champions, based on criteria such as partner involvement in the value chain, technicality or commercial applications of innovations.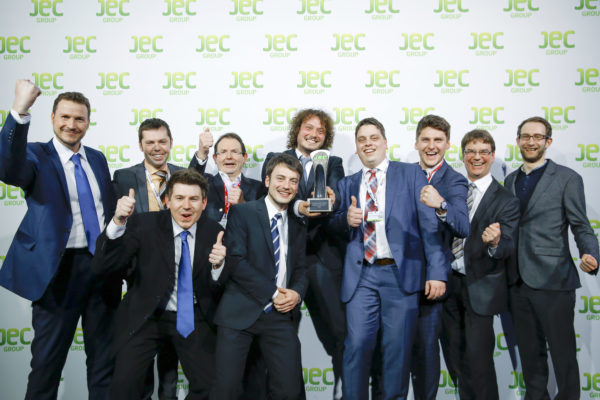 Usually, the ceremony takes place during JEC World, the international exhibition dedicated to composite materials and their applications. But this year, the current situation caused by the Covid-19 pandemic forced the organisers to cancel the exhibition, that will take place on March, 9-10-11, 2021. However, JEC Group decided to reward in any case the most innovative and high-value projects in composites sector during an online ceremony on Wednesday, May 13th at 12:pm (Paris time). So, after a registration, everyone will be able to participate in the JEC Innovation Awards 2020 online ceremony , that will be hosted by Peter Hopwood and Franck Glowacz.
During the ceremony, the international jury will announce the eleven composite innovation champions, one for each category awarded. Each category winner will be named by a member of the jury. The finalists were selected among 33 finalists, from more than a hundred entries.
The selection criteria for the JEC Innovation Awards are technical excellence, exemplar of the chain of partners, market potential, and originality.

For more information and registration: JEC Composites Innovation Awards 2020
Featured image: JEC Innovation Awards 2019 ceremony